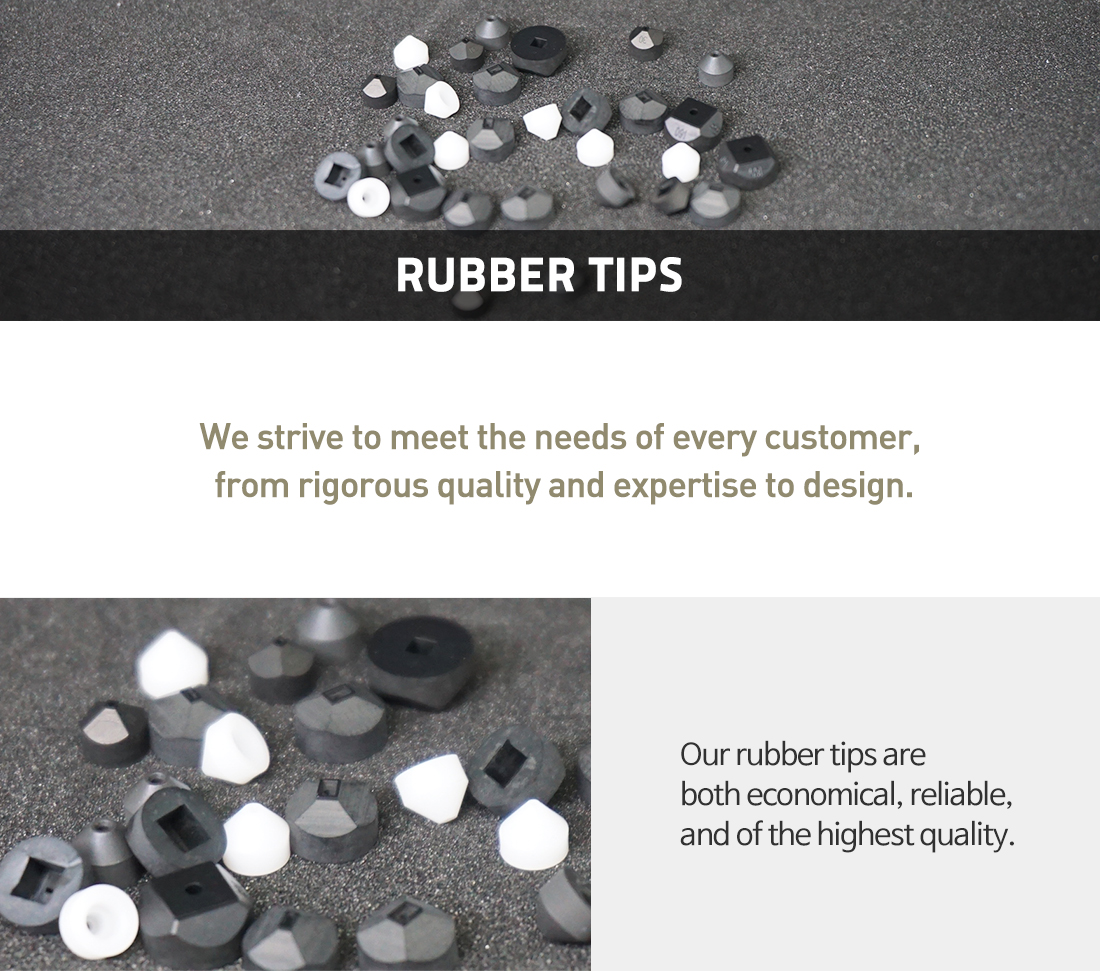 From raw materials to final production, we control all processes to create customer-optimized products and state-of-the-art products.
Rubber tip is used to transfer the die from the wafer mounting tape to the substrate without damaging or stressing the chip during the die bonding process.
Our rubber tip is flexible to various designs and sizes to meet customer's customization.​
RUBBER TIPS(RT-XXX)-ROUND

Part No.
OD
ID
W mm
Holder Type
mils
mm
mils
mm
RT-007
7
0.18
4
0.10
0.04
H1
RT-008
8
0.20
4
0.10
0.05
H1
RT-008
8
0.20
5
0.13
0.04
H1
RT-010
10
0.25
6
0.15
0.05
H1
RT-012
12
0.30
6
0.15
0.08
H1
RT-013
13
0.33
6
0.15
0.09
H1
RT-016
16
0.41
8
0.20
0.10
H1
RT-018
18
0.46
8
0.20
0.10
H1
RT-020
20
0.51
10
0.25
0.13
H1
RT-030
30
0.76
14
0.35
0.21
H1
RT-040
40
1.02
16
0.40
0.28
H1
RT-050
50
1.27
21
0.55
0.30
H1
RT-060
60
1.52
27
0.70
0.40
H1